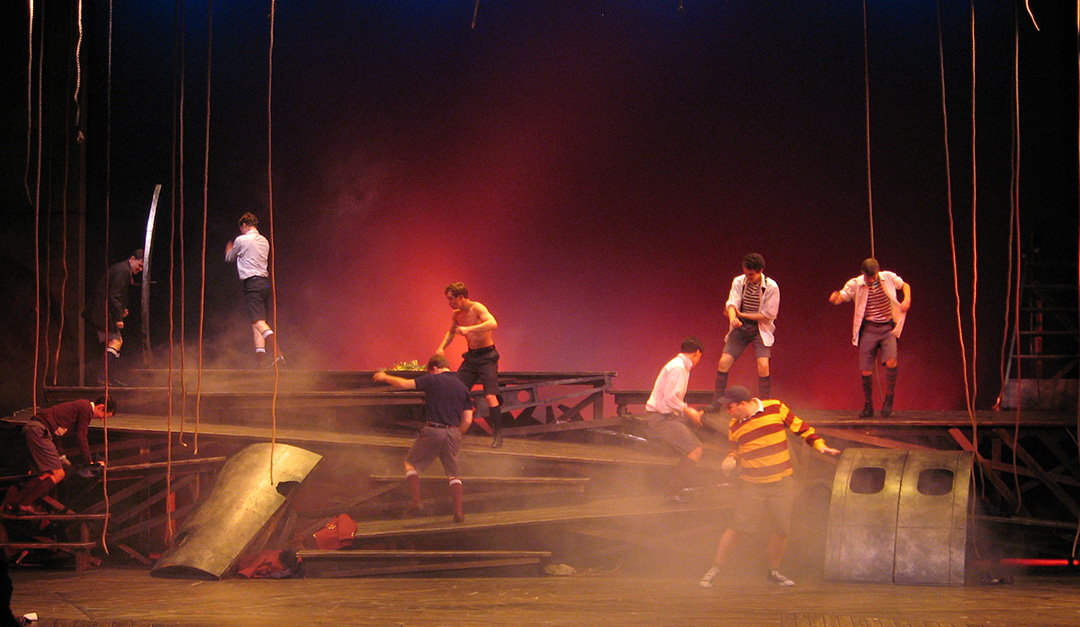 Lord of the Flies
by Nigel Williams
2012
Barrington Stage company
directed by Giovanna Sardelli
lighting by Scott Pinkney
costumes by Amy Clark
sound and composition by Anthony Mattana
"David M. Barber's set - a mess of broken wood, hanging ropes and scattered airplane parts - and Anthony Mattana's sound - an unsettling humming, thrumming murmur - create a sense of unease even before the play begins."
- Michael Eck (Albany Times Union)
"David Barber's set design, a series of ramps that work their way to the back of the stage under a series of rope-like vines sided by some metallic bits of plane wreckage, works very well in collaboration with Scott Pinkney's well-modulated lighting to suggest various locations on the island, including Ralph's beach side base and Jack's mountaintop aerie. Despite being predominantly a mix of greys and silvers, Barber's set ultimately does provide a sense of being on an island, albeit not a tropical paradise, but one overwhelmed by a sense of portent and dread."
- Andrew Beck (Examiner)